Premiere Equestrian Facility
Back Bay Farm is private and spacious equestrian facility adjacent to the newly acquired Green Belt, Sagamore Hill. We are just minutes away from Crane's Beach and Bradley Palmer State Forest and a short drive from downtown Ipswich.​​ We provide quality hunter and equitation instruction for riders of all levels.
year-round hunter equitation show barn and riding school
Robin Petersen, owner and head trainer at Back Bay Farm, has been riding and competing since she was just ten years old. Robin's specialty is in Hunters and Equitation and she is a USHJA certified trainer. She has over 40 years of experience teaching, training, and riding. Robin attended the Palock Vale Riding School in England where she received her license from the British Horse Society. Since opening Back Bay Farm in 1994, Robin and BBF have become an integral part of the North Shore horse showing community.
Robin's unparalleled work ethic and attention to detail radiates through her accomplished students and healthy, happy horses. She instills great horsemanship in her show and riding school clients alike, placing importance on not just blue ribbons but also care and respect for their horses. She has instructed winning combinations of horse and rider at shows such as Zone 1 Finals, MHC Finals, and NEHC Finals. Annually, she has clients who qualify for Year-End Awards for NSHA, MHC, NEHC, and USEF. Several of her students have qualified and been invited to prestigious finals such as National Children's Medals, Ariat National Adult Medal, USEF Finals, and the ASPCA Maclay Championships.
Professional Rider + Instructor
Tammy is originally from Orange County, California and has been training horses for 40+ years. She has a vast amount of experience in the industry, including starting her own business, Talyn Equestrian. When teaching, her focus is mainly on helping riders with the technical aspect of riding, putting emphasis on finding the rider's rhythm with their horse. Her expertise as a trainer, both in and out of the saddle, makes her an incredible member of the team! 
Carrie is currently our barn manager and oversees the care of every horse at BBF. She competed as a junior and has ridden with Robin for over 30 years. Carrie has had many roles here at BBF: lead groom for horse shows, assistant barn manager and has always helped with the training of young ponies. Carrie has a passion for the horses and we are so happy to have her as our barn manager.
Lauren is the social media manager and assistant to Robin. She's been riding and working at BBF for 7 years. Over the years she's filled many roles in the barn, including grooming and managing horse care. 
Hannah is Back Bay Farm's newest riding instructor. A lifelong horsewoman, she's been a licensed Massachusetts instructor for 22 years. We're so excited to have her on the team!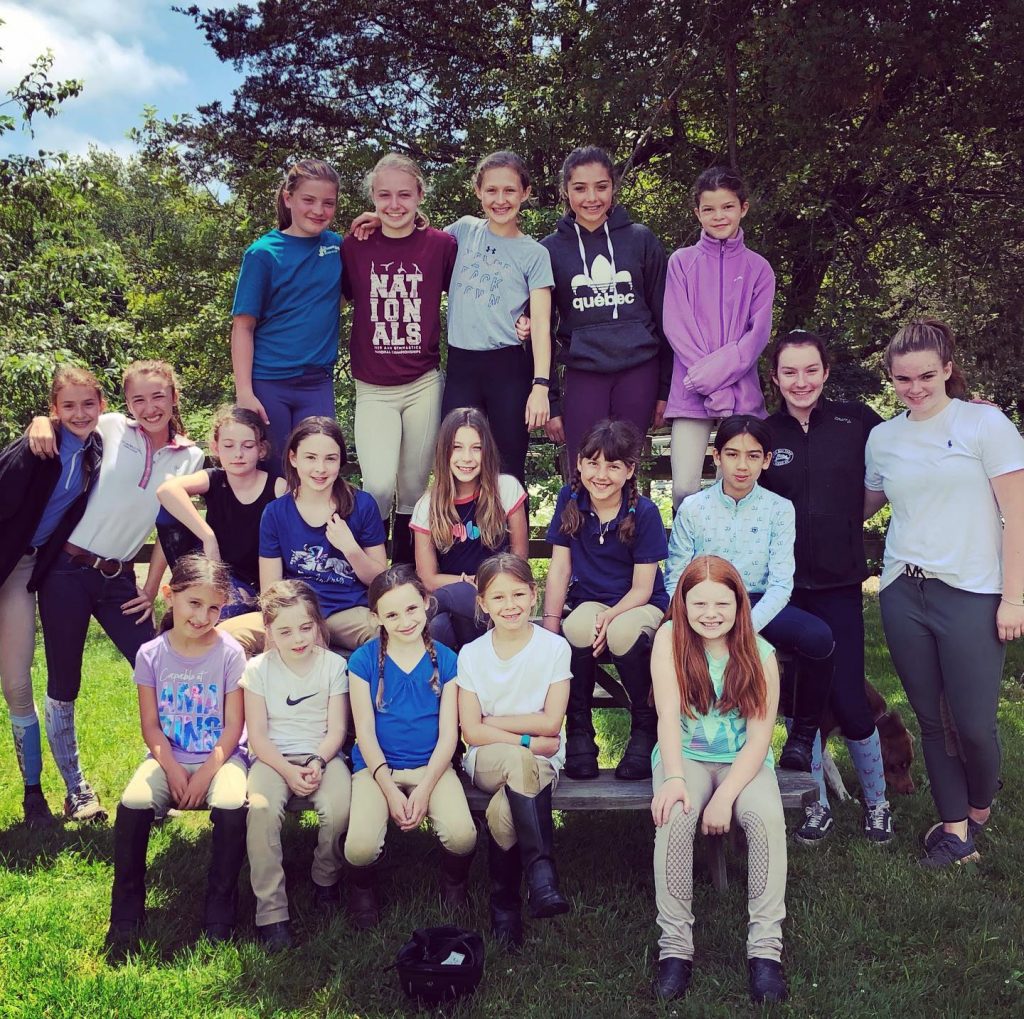 25 stall barn with a heated tack room and restroom
11 beautiful grass and sand paddocks for daily turn out
60 by 150 indoor ring with sand footing
Large outdoor ring with sand footing
Arena footing is maintained daily.
Our arenas are in close proximity to the barn.
Indoor/Outdoor Wash Stalls
Clean Storage for Blankets and off-season items
On-Site laundry facilities
Robin Petersen and Peter Townsend live on the property