Back Bay Farm, a competitive show stable, attends horse shows throughout the year, all over the east coast.​
You'll find Robin standing at the rings at both the USEF local shows and premier rated shows such as Saratoga, Vermont Summer Festival, and at HITS Ocala Winter Circuit. Each year our riders continuously qualify for the Massachusetts Horsemen's Council equitation and hunter finals, the New England Horsemen's Council equitation and hunter finals, and the Zone 1, USHJA Horse of the Year finals.
We are huge supporters of the North Shore Horsemen's Association shows, which are wonderful as the first step into showing for our newest riders as well as great opportunities for earning regional points for our more experienced show riders.
Success means different things for every horse and every rider.
Making each team more successful in the show ring
Back Bay Farm hosts clinics throughout the year with experienced trainers and judges such as Geoff Teall, Irving Evans, and Pam Hunt. The clinics bring our show and school riders perspectives from a new point of view and have a focus on being competitive in the show ring.
Our clinics provide both show and school riders with new perspectives and have a focus on making each team more successful in the show ring. Students can have the opportunity to use our fantastic string of school horses and ponies who often bring our riders to their first successful shows. Each season's show schedule is carefully selected to accommodate all rider's needs and competitive abilities.
Every Season Our Riders Abilities grow
Every show season we see our riders' abilities grow, but we also see better sportsmanship and focus. The Back Bay Farm team celebrates each individual success at the in-gate, whether it be a championship ribbon, a super-difficult combination of fences, or finishing their very first lead-line class.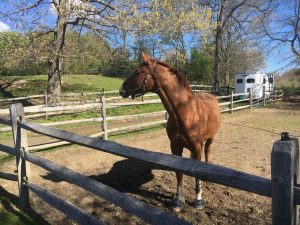 To our boarders and any school rider who shows with us at an away show: This is a list of what you need to pack
Keep Reading »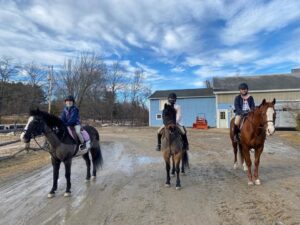 Make the most out of free time for you and your horse • Wear a watch! Plan to ride 30 – 40 minute. Groom
Keep Reading »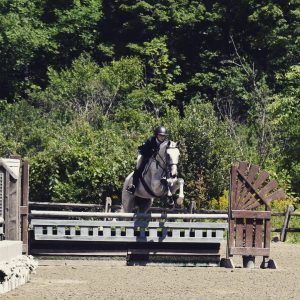 We are so excited to have so many new riders joining us at Back Bay Farm! We put together the following so you know what
Keep Reading »