Back Bay Farm offers year round horseback riding lessons for all ages and abilities.
Back Bay Farm Lesson Program
School lessons are reasonably priced and in addition, we offer practice riding for all clients in our current school program.

Horseback riding lessons are never canceled when BBF is on the road or at one-day horse shows. BBF does not school more than one lesson in the ring at a time. Our riding school clients have access to lessons with Robin Petersen and our other instructors on a regular basis. School riders are also welcome to participate when guest instructors and clinicians come to Back Bay.
We have horses and ponies available for lease at local shows for our riding school clients. Our show quality lesson mounts show competitively each year from lead line to the 3ft ring. All our school horses and ponies live in the main barn and are given the utmost quality care. Back Bay Farm is proud to have been named a "Horse Farm of Distinction" by the Massachusetts Farm Bureau Federation for many years.
Partial Leases are available for school ponies + horses for our riding school clients. 
If you think Back Bay Farm is the place for your horseback riding lesson needs, please stop by for a visit during business hours. No appointment necessary. This is a great way to get acclimated to our farm, meet our lesson horses/ponies, and even see some of them in action. We look forward to meeting you!
Group Lesson Rates: $90 (no more than 4 riders in a group)
Private Lesson Rates: $110
What to wear to your riding lesson:
Riding pants or Long pants
Paddock boots or hard-soled shoes with a heel. No sneakers or flats.
A helmet: please bring a fitted, certified helmet. You can also borrow one of ours!
Please fill out a waiver / release form that can be downloaded here.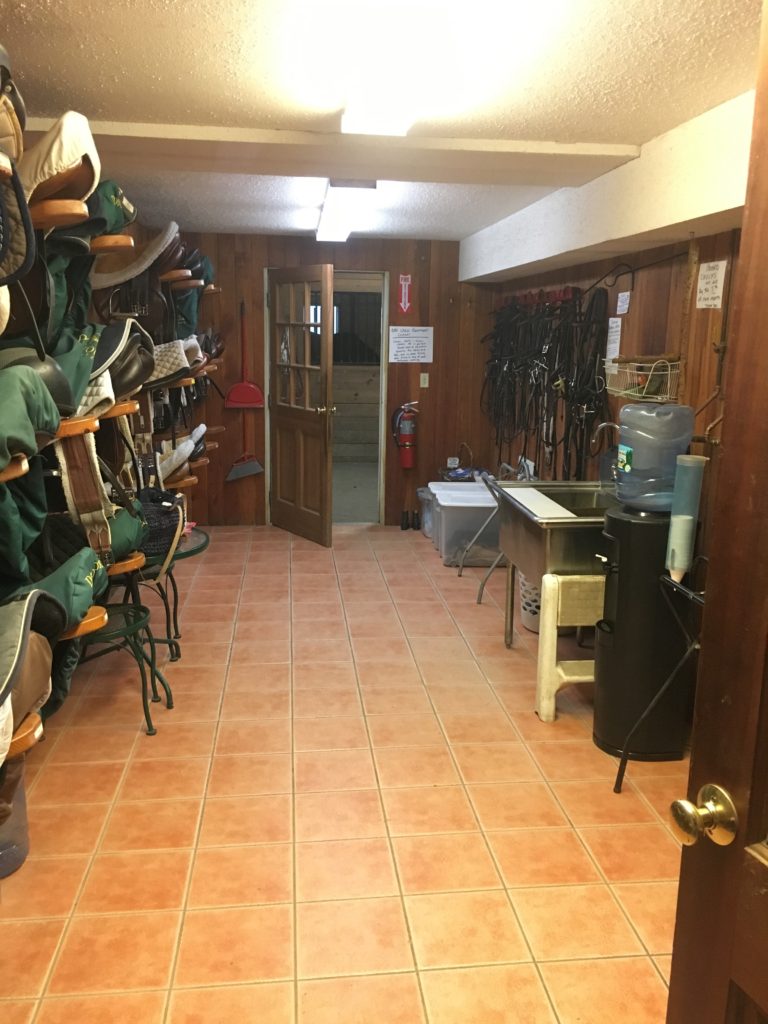 Safety Rules and Guidelines:
The speed limit is 5 MPH on the driveway. This feels very slow and it should be very slow! There are dogs, children, and horses who depend on this rule.
Please do not bring your dogs to the barn. If this is unavoidable, please keep them in your car.
No smoking is allowed on the property.
Please walk and be generally quiet and gentle.
Please park facing away from the outdoor ring, in our parking area. Do not drive up to the barn door.
If approaching the indoor ring, please announce yourself as you walk up by loudly saying "Door", and stop at the doorway until someone says it is safe to enter.
Please do not visit the barn outside of business hours (8am to 7pm Tuesday-Friday, 8am to 4pm Saturday & Sunday)
Lesson cancellations must be made by 9am on the day of the lesson. All cancellations must be made by phone to the office at 978-356-0730. No text or email.
I have known Robin for over thirty years, first as the mother of a young rider and then as a rider myself. She has always managed her barn with two guiding principals: superlative care of the horses and support for every rider, whatever the individual talents or goals.
Back Bay took me to my first-ever horse show in 2018. In four short years, the farm's deep connections have allowed me to lease a series of top-quality show horses within my budget; while the training and show program has advanced my riding to the regional equitation and Amateur hunter level. The excellent training and care of the horses (and clients!) at Back Bay, combined with the warm, supportive community, is a recipe for developing winning horse and rider teams!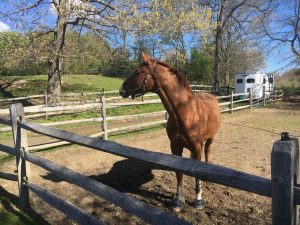 To our boarders and any school rider who shows with us at an away show: This is a list of what you need to pack
Keep Reading »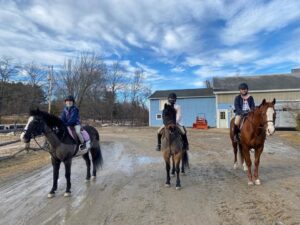 Make the most out of free time for you and your horse • Wear a watch! Plan to ride 30 – 40 minute. Groom
Keep Reading »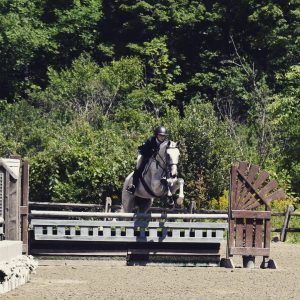 We are so excited to have so many new riders joining us at Back Bay Farm! We put together the following so you know what
Keep Reading »